Project Summary: "Shopfloor"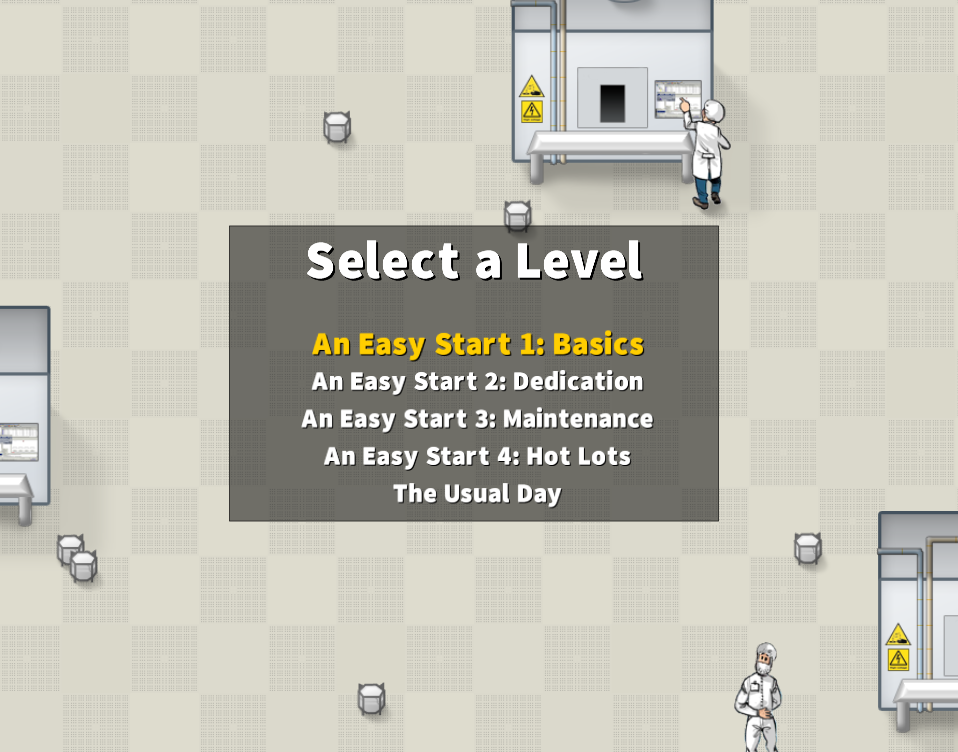 Shopfloor was a small project from the "Serious Games" category that was developed for Infineon Technologies. Designed as a casual interlude in scheduled in-house trainings for employees, the goal was to create a game that would be engaging and fun to play, while at the same time providing a platform for reflecting the lessons from their everyday work.
The game depicts a work­center in a semi­conductor manu­facturing plant which has to be operated by the player in order to reach daily production goals. Desired workflows are rewarded, but not enforced, leaving the freedom of doing things the "wrong" way and dealing with the consequences. Instead of imposing fixed rules similar to real-world best practices, the player is developing his own workflow – and will likely find out why certain guidelines exist in the first place.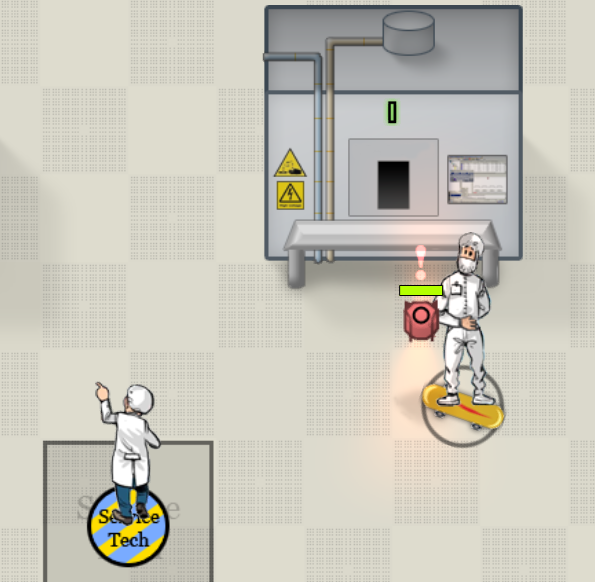 Players can form groups and take turns to cooperate in a single, shared session – and also compete with others by trying to beat their scores in a highscore list for each level.